FIRE ALARMS | SMOKE DETECTORS
PROTECT YOUR FAMILY AND PROPERTY WITH HONEYWELL® FIRE ALARM SYSTEMS
Middletown Security Systems, Inc. (MSSI) has helped countless residents and businesses with the proper fire detection solutions. Our experienced team will install, service, test and monitor our installed units – all from a trusted name like Honeywell to put your minds at ease.
Below, we highlight just a few of the Fire Detectors and Fire Alarms available for both residential and commercial use.
Contact a Middletown Security Systems, Inc. associate today to go over these and other options that may be right for your peace of mind.
COMMERCIAL FIRE
CONTROL PANELS
FIRE SAFETY FOR BUSINESSES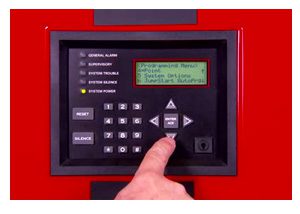 Middletown Security Systems, Inc. installs a variety of commercial fire alarm panels, ranging from the simple 4 Zone solutions to larger addressable systems to fit your every need. Our Honeywell® fire detectors and alarms are the industry's finest, offering you peace of mind that your employees and facility are safe from the damages of an unwanted fire.
EARLY WARNING FOR IMPENDING DANGER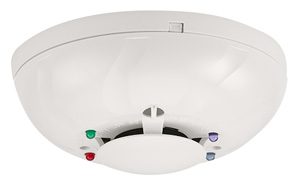 Offering a large selection of fire and smoke detector equipment, MSSI is recognized as the area leader for fire safety in the Cincinnati and Dayton areas. Whether you are looking for Photoelectric or Ionization fire detectors, our Honeywell fire alarms will fit your every need. We even offer combination systems that detect smoke and fire, as well as deadly carbon monoxide gas.
PULL STATIONS
& HORN STROBES
FIRE ALARM SYSTEMS FOR YOUR COMPANY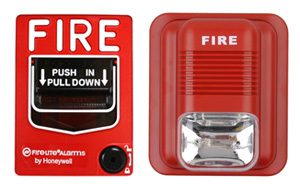 We offer the manual activated pull stations from Honeywell Fire Solutions, in the event an alarm needs to be started by employees in times of crisis. MSSI also helps set up the Horn Strobes to relay the danger to the rest of the facility – offering both a visual and audio alert of the danger that has been detected. Synchronized strobes can also be installed that work together in their timing of alarm sounding throughout your facility.